Hello from Yerevan.  Yesterday was another remarkable  day .  We began by touring in the morning.  We traveled to Khor Virap where we learned some more about the fascinating history of this region.
Here's our group at the monastary.      
After lunch we then went on to see the Technology Center developed by Steve and ARDA , The Armenian Relief and Developement Association.   Adjacent to this center is another Kindergarten renovated and operated in association with the AMAA.  The improvement in the children's learning environment is outstanding as is their curriculum.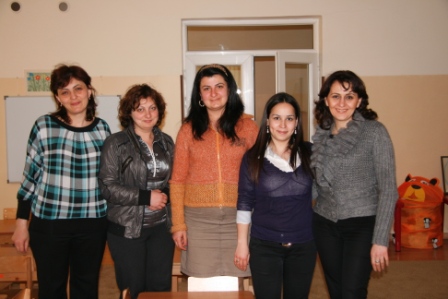 The enrollment rocketed from about 30 students to 130 in this newly renovated structure.  In addition, there is a new kitchen building using the styrofoam constuction system engineered by Steve Lazarian.
Below is a picture Steve with the previous director of the school.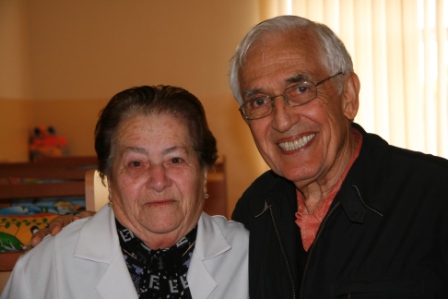 We had some time to spend with the students and present them with some small gifts.
Following this school visit.  Steven, Dr.  Bob Burns and  Dr.Jed Horowitz went  to the Ministry of Health Hospital where we met with Dr Ara Kayrapetyan,  a plastic and maxillofacial surgeon who has performed some excellent cleft operations in the country.  We had a lengthy discussion about the ways in which the Plasticos Foundation along with Lazarian and Gertmenian foundations may work together with the Plastic Surgeons in Armenia to provide better care ,and access to care, for their unfortunate children.
It appears that a combination of money (financing), organization, training and some equipment will enhance the services that are already underway.  With these items in place, Armenia can very quickly become self-sufficient in treating all of their patients and even other needy children from surrounding areas.